Why choose Whitchurch?
For tranquility and beauty start from Whitchurch and meander along the Llangollen and Shropshire Union Canals, where you'll enjoy the wide open spaces and hillsides of Wales.
You can visit the Pontcysyllte Aqueduct in a 4 night or week break from this base.
Fancy a day trip?
At Whitchurch, we have a day boat called Day Tripper able to hold up to 10 people. It has in door and outdoor seating, a fridge, hob / grill, sink and a bathroom.
Prices from £99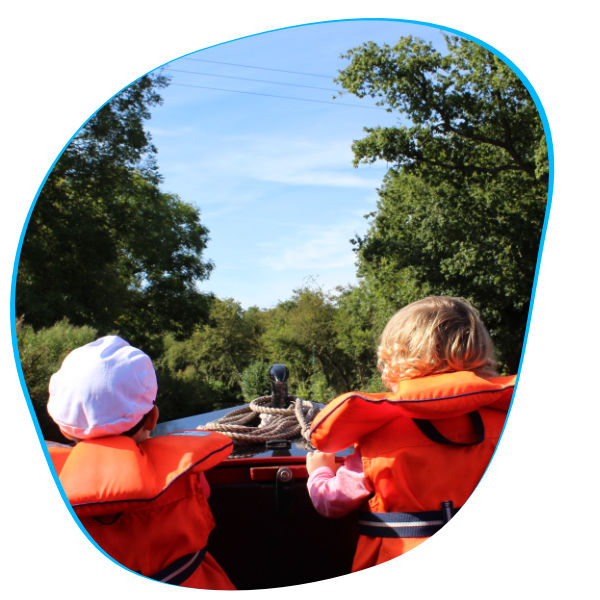 Keep in touch with us on social media to stay up to date with our offers and competitions.
Use hashtag #abcboathire and share your boating photos with us!
Whitchurch canal routes for holidays & short breaks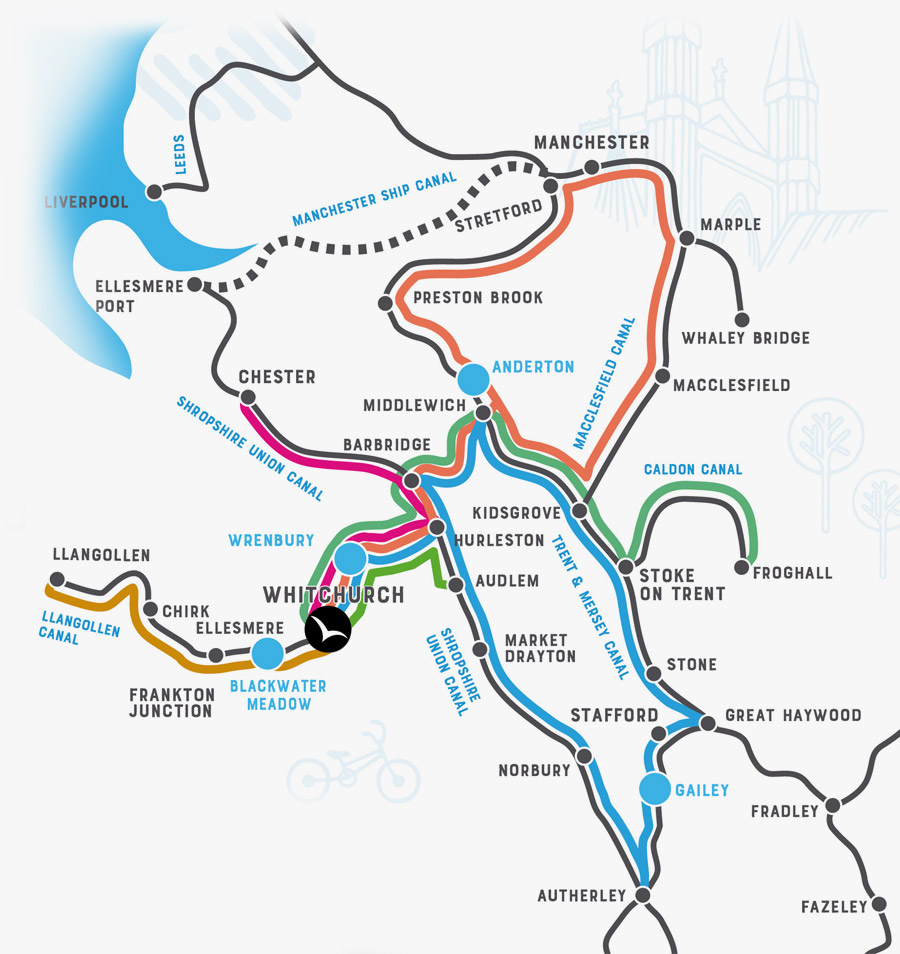 7 – 21 Night routes
Key: 

☉ llangollen & Rtn

 

☉ Four Counties Ring

 

☉ Chester & Rtn

 

☉ Cheshire Ring
3 – 4 Night routes