Whitchurch Marina has now reopened!
Please note some services may be restricted.
With our knowledge and expertise, you can be sure that whatever you're visiting us for, will be conducted in a professional and friendly manner.

To check our latest diesel prices, please call us on
If you need any work doing to your boat, get a quote from us. We do it all.
We have a caravan park on site able to accommodate camper vans, motor homes, tents and caravans.
Whitchurch Marina Services Map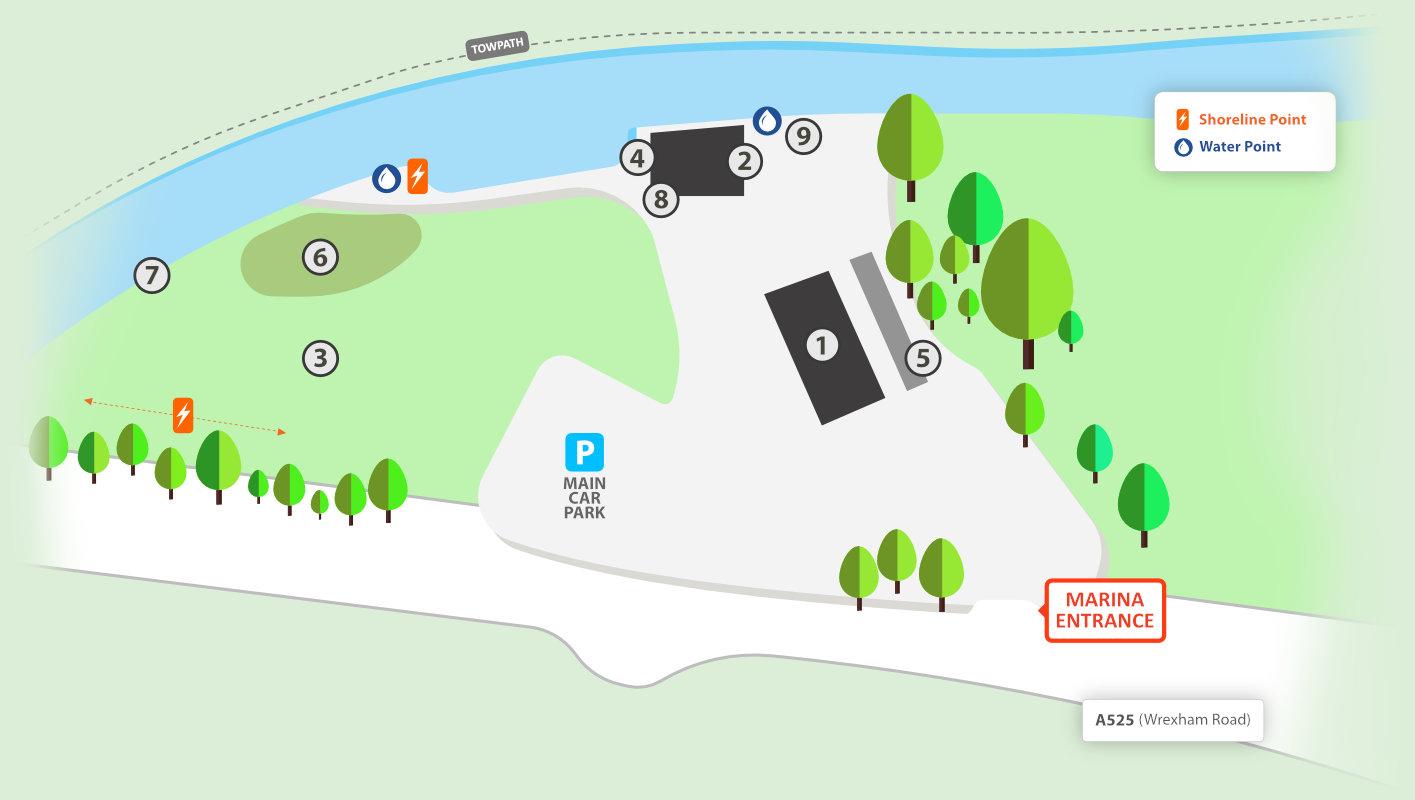 Whitchurch Marina Services Map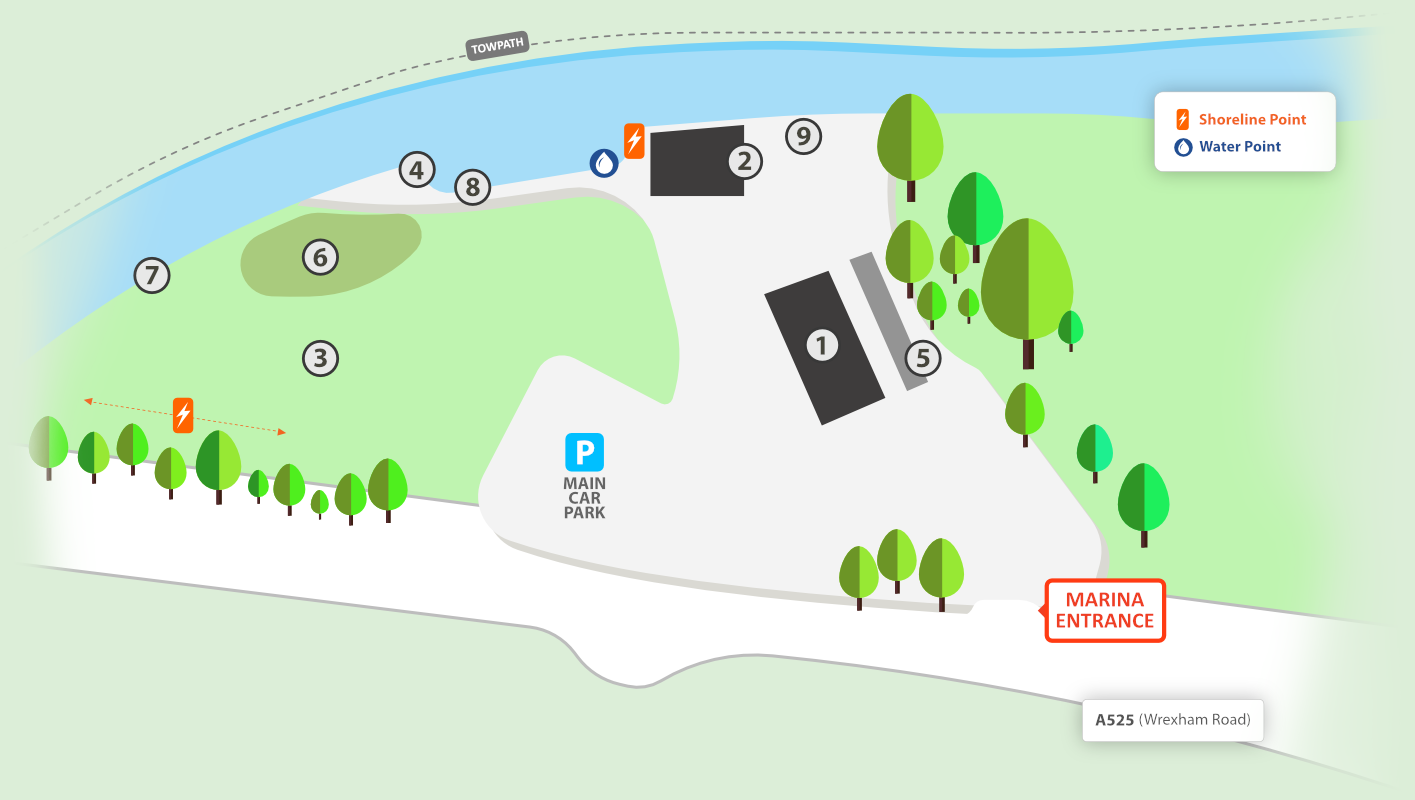 1 – Office/Reception 2 – Workshop 3 – Campsite 4 – Diesel / Pumpout 5 – Toilets 6 – Crane 7 – Moorings (30 Days) 8 – Elsan Point 9 – Calor Gas
Want to book a holiday? Check Now.
If you know what you want and are ready to book, you can call our booking team on 0330 333 0590 or book online using the availability checker opposite.
All you have to do is choose your start location (You're currently on Whitchurch's website), the date you want to go and how long you want to go for, all the rest is optional to further refine your search.